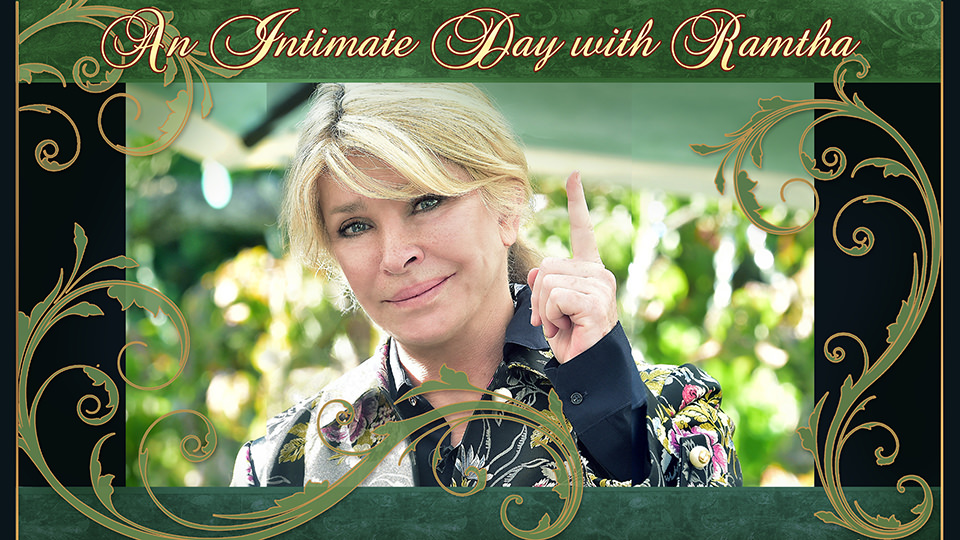 RAMTHA INTIMATE DAY
DESTINY'S CHILDREN
PRICE: You must sign-in to your
account for pricing information
NEW ELIGIBILITY REQUIREMENTS
Starting Jan 1, 2017, non-current students MUST have completed a Class 101 event since 2014 to qualify for all NEW events open to non-current students.

This new eligibility requirement does not apply to events that are "Open To The Public" or On-Demand streams that were available online prior to 2017.
DESTINY'S CHILDREN AND
THE ALIEN CONNECTION
---
On September 13, 2016 Ramtha hosted 75 students for an Intimate Day event at the home of JZ Knight to benefit the Phoenix Rising School.
As a gift to help support the school, Ramtha signed and put his mind into three beautiful group portraits of our Phoenix Rising Children. The photos were taken at our campus. They capture the children's spirited message to the world.
In addition, Ramtha also blessed two of his personal napkins and asked that they be auctioned on behalf of The Phoenix Rising School. Two of the photos and one of his napkins are available for you to bid on today!
We invite you to Invest in the Future Now! Click Here to view the auctions items.
This event is available to all
Current and Non-Current* Students
---
THIS IS AN "AUDIO ONLY" TEACHING:
Part 1 - 2:31 | Part 2 - 2:24
There are no discounts for this teaching
*(Non-current students who have completed a Beginning Retreat, or Home Study Program since 1988 are eligible to view the Stream).
IF YOUR LANGUAGE IS NOT AVAILABLE FOR REGISTRATION TRANSLATION WILL BE AVAILABLE SOON.
PURCHASE TERMS:
Access to the on-demand stream is available for 45 days from the date of purchase. After access has expired you will have the option to extend your access for an additional 45 days for $30.00.
---
ON-DEMAND REFUNDS:
Refund requests for on-demand streams must be submitted within 24 hours of purchasing. Refund requests may not be honored after 24 hours or if you accessed the online content.