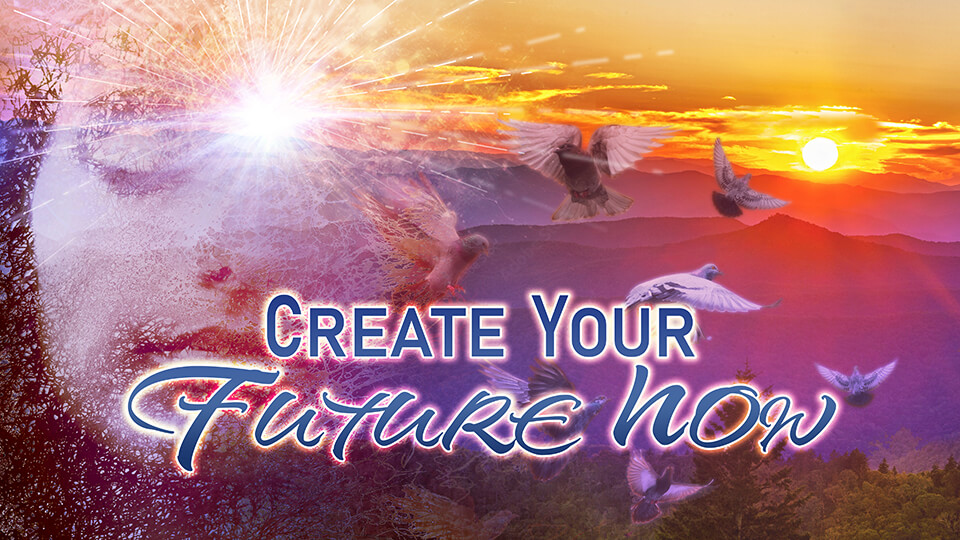 CREATE YOUR FUTURE NOW
Introductory On-Demand Event
PRICE: You must sign-in to your
account for pricing information
NEW ELIGIBILITY REQUIREMENTS
Starting Jan 1, 2017, non-current students MUST have completed a Class 101 event since 2014 to qualify for all NEW events open to non-current students.

This new eligibility requirement does not apply to events that are "Open To The Public" or On-Demand streams that were available online prior to 2017.
CREATE YOUR FUTURE NOW
Introductory On-Demand Event
---
OPEN TO THE PUBLIC
You will learn:

how to create a greater mind
how the brain creates new stem cells
how to build new neuroconnections every day
how to overcome and self-correct distracting thoughts
Over the course of this self-paced, online event, you will be introduced to Ramtha's philosophy and two techniques to create your future the way you want it to be. The workshop includes:

Approximately six hours of video instruction by Ramtha, channeled through JZ Knight
Additional video instruction by JZ Knight and two of Ramtha's Appointed Teachers.
Training in The Neighborhood Walk® and Analogical Focus
THIS INTRODUCTORY EVENT IS OPTIONAL AND IS NOT CONSIDERED AN ENTRY LEVEL EVENT FOR BECOMING A RAMTHA STUDENT.
Creating Your Future Now
(Self-paced, on-demand version)
---
Module 1
Video Ramtha Italy (8/15/2013) Create a Greater Mind (2:12)
Video: Mike (10/26/13) The Neurology of the Walk (0:38)
Discipline: Neighborhood Walk®
Video: Laura (10/27/13) Introduction to Candle Focus (0:30)
Discipline: Analogical Focus Audio: (20)
Video: Ramtha Yelm Assay (7/6/2013) Love Yourself Into the Future (1:18)
Discipline: Neighborhood Walk®
Self-correct. Stay in relaxed trance like with the candle.
Module 2
Discipline: Analogical Focus Audio: (30)
Focus on each word in your list
Video: JZ (10/25/13) I Thought You Should Know (1:30)
Discipline: Neighborhood Walk®
Self-correct. Stay in relaxed trance like with the candle.
Video: Ramtha Italy (8/17/2013) Keep the Fire Burning (2:18)
PURCHASE TERMS:
Access to the on-demand stream is available for 90 days from the date of purchase. After access has expired you will have the option to extend your access for an additional 90 days for $30.00.
---
ON-DEMAND REFUNDS:
Refund requests for on-demand streams must be submitted within 24 hours of purchasing. Refund requests may not be honored after 24 hours or if you accessed the online content.